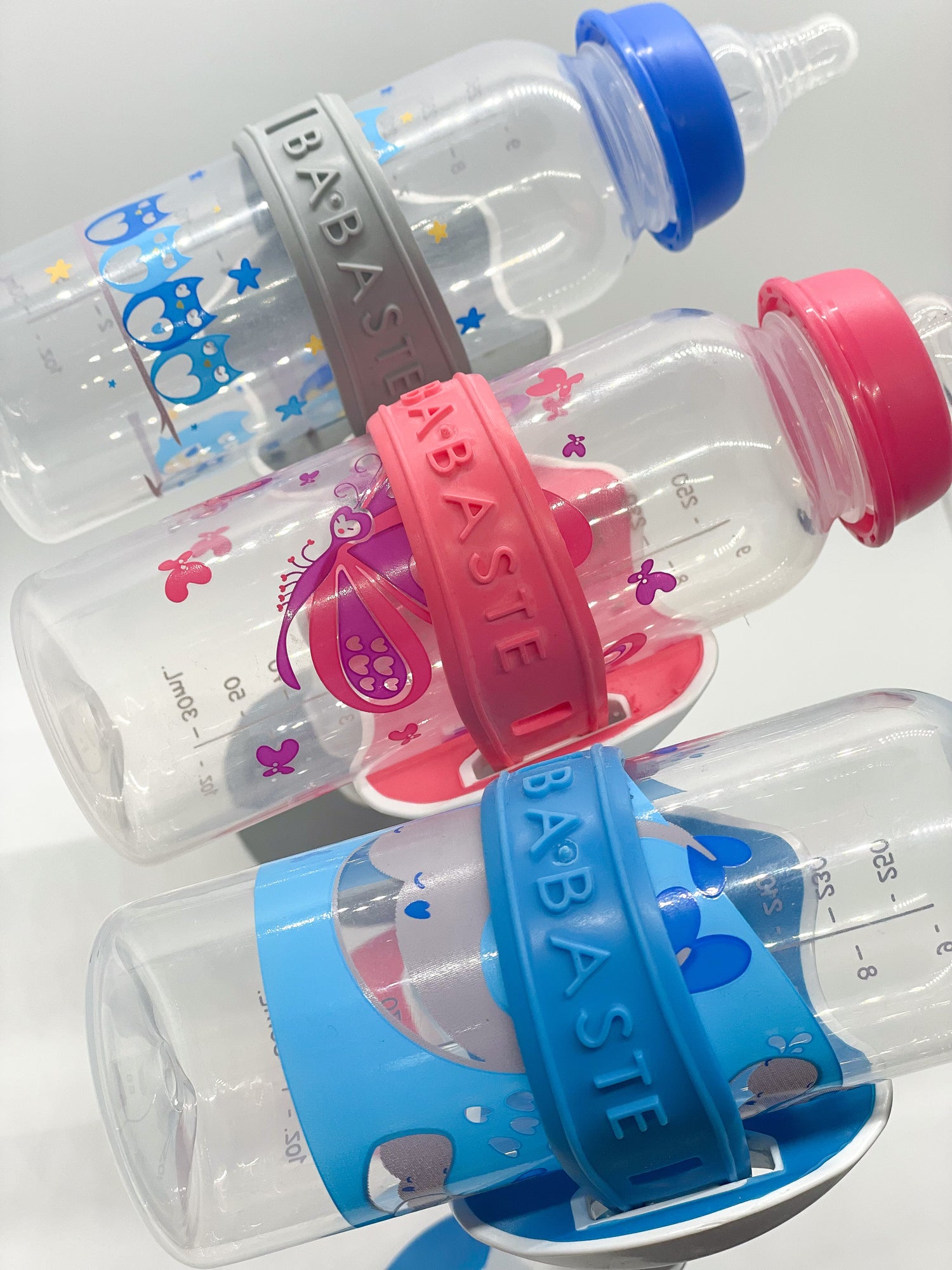 Babaste Bottle Holder
Feeding time can be stressful! Bottles fall, spill, and are thrown by the little ones in our lives. The Babaste Bottle Holder allows baby to hold their bottle with little or no assistance and ensures they are fed in a timely manner.
Invented by a father of four in Long Island, New York!
Shop now
5 Star Child Safety Rating
The Babaste Bottle Holder is made in the USA and fully patented. All materials used are USA certified and tested.

BPA-FREE, LEAD-FREE, PVC-FREE, and PHTHALATES-FREE.

The Babaste automatically repositions to its original starting point whenever your little one releases their bottle.


Regular price
Sale price
$24.99 USD
Unit price
per
Regular price
Sale price
$24.99 USD
Unit price
per
Regular price
Sale price
$24.99 USD
Unit price
per
Lori

Love this bottle holder for my 7-month-old! The strap holds the bottle well, and it has good suction to the high chair tray. It allows for me to give him his bottle while I'm getting his food ready and/or while I'm cleaning up after he's eaten food. I do recommend!

5 Star Review

Kevin

This bottle holder is a real game changer. Stick it to the high chair and the baby takes care of the rest. This bottle holder will give you that 20-30 minutes you need for yourself without having to pick the bottle up off the floor every two minutes. This is a great product and would definitely recommend it for others. Thank you for making my life just a little bit easier.

5 Star Review

Kylie

What an amazing product! Not only does it help the baby become more independent, it lets mom finish making dinner or clean some dishes. It's so easy to use. I bought this as a baby shower gift and then new mom loves it! I wish this was available 14 years ago when I was a new mom. I highly recommend it.

5 Star Review

Glover

This bottle holder is amazing! I have two babies and this thing is a game changer. My 7 month old thinks it's hilarious and giggles as she feeds herself. This bottle holder sticks well to the high chair and stays put through the whole feeding. Easy to set up and clean. Overall one of the best baby products I have!

5 Star Review