Blue Babaste Bottle Holder
Regular price
Sale price
$24.99 USD
Unit price
per
Sale
Sold out
The Babaste Bottle Holder allows your little one to hold their bottle with little or no assistance. It has a cradle that accommodates most bottles, ensuring parents their baby is fed without the constant disruption of bottles being dropped or thrown. It's fully height-adjustable for growing babies and is securely kept in place with a suction cup base that adheres to most surfaces. Babaste's unique design automatically repositions the bottle to its original starting point to minimize messes and spillage.

Share
How to use

1. Place Babaste on a CLEAN and GLOSSY surface. Babaste does not like matte surfaces!
2. Place the bottle of choice in the cradle-like holder.
3. Wrap the strap and adjust it to a comfortable hole that secures the bottle in place!
4. Allow babies to gain independence and learn to feed themselves!


Babaste will reposition to its starting position whenever your little one lets go.

TIPS

Place Babaste on a clean GLOSSY smooth surface. Not intended for matte or wood finished highchairs!

Babaste is compatible with all bottles! But it is NOT intended for breastfeeding bottles. Babaste is only intended for children that are sitting independently in a highchair.

The radical pivot range and suction cup base allow babies to independently feed themselves with parental oversight.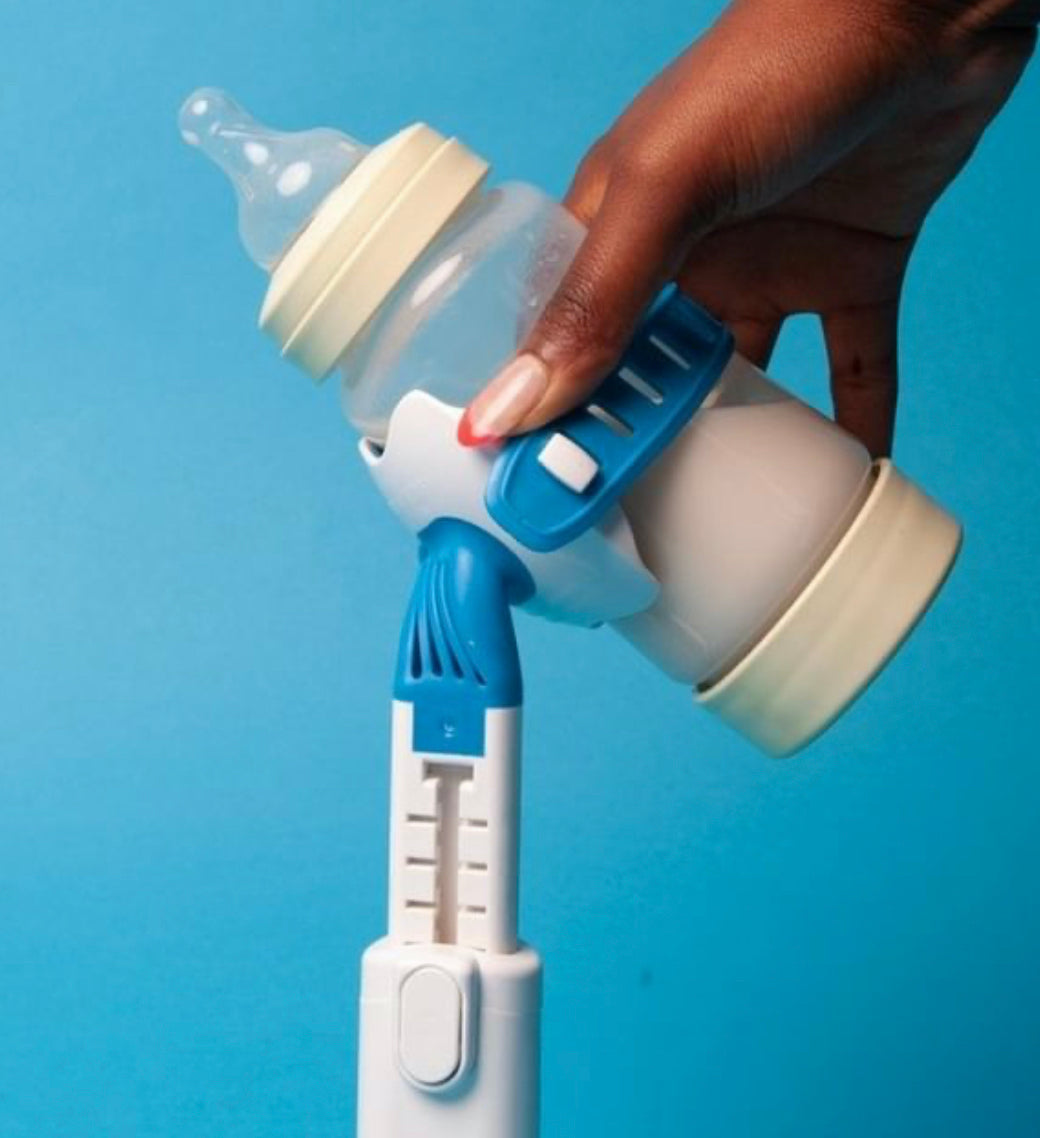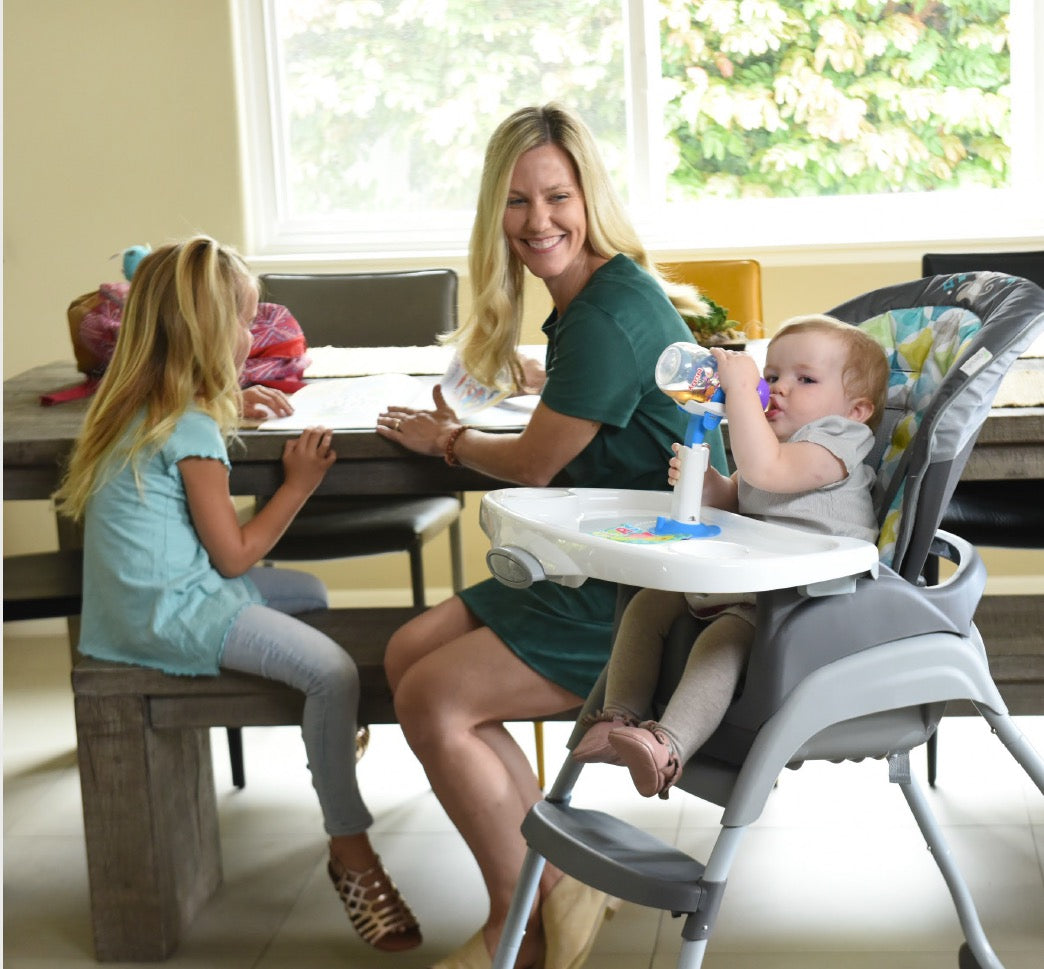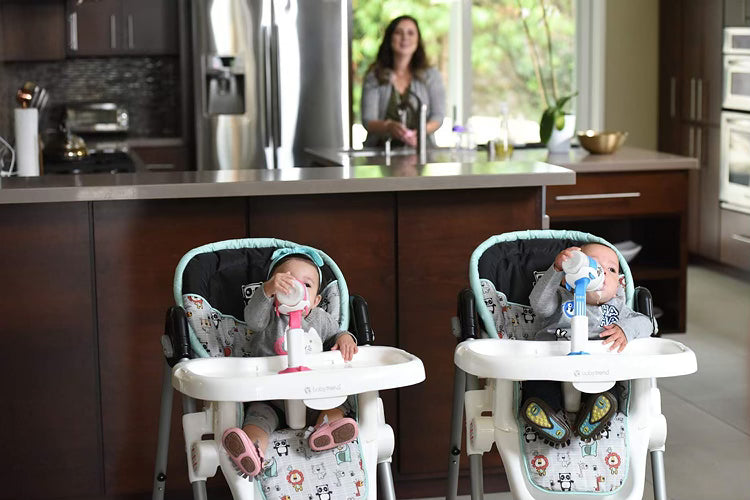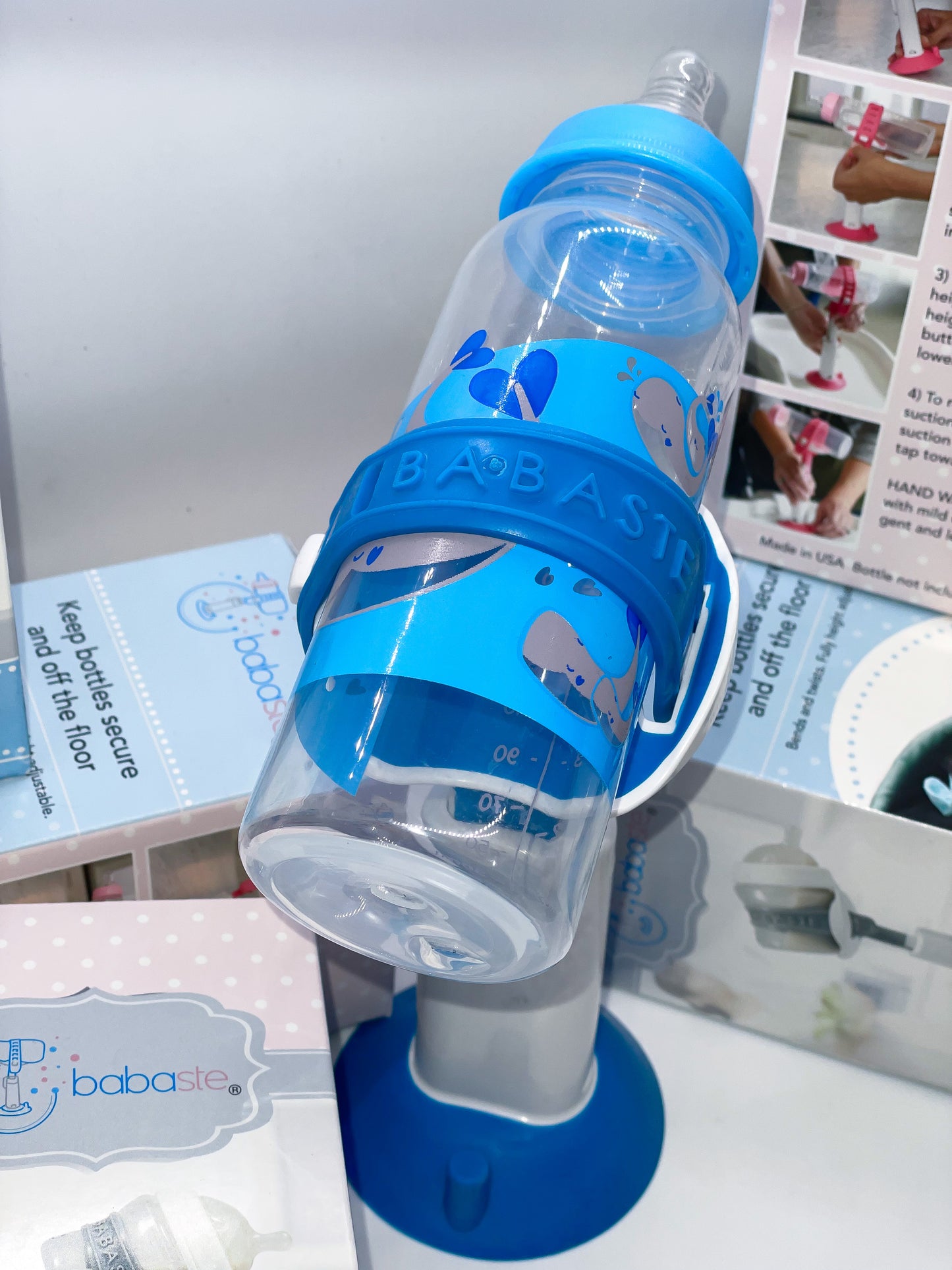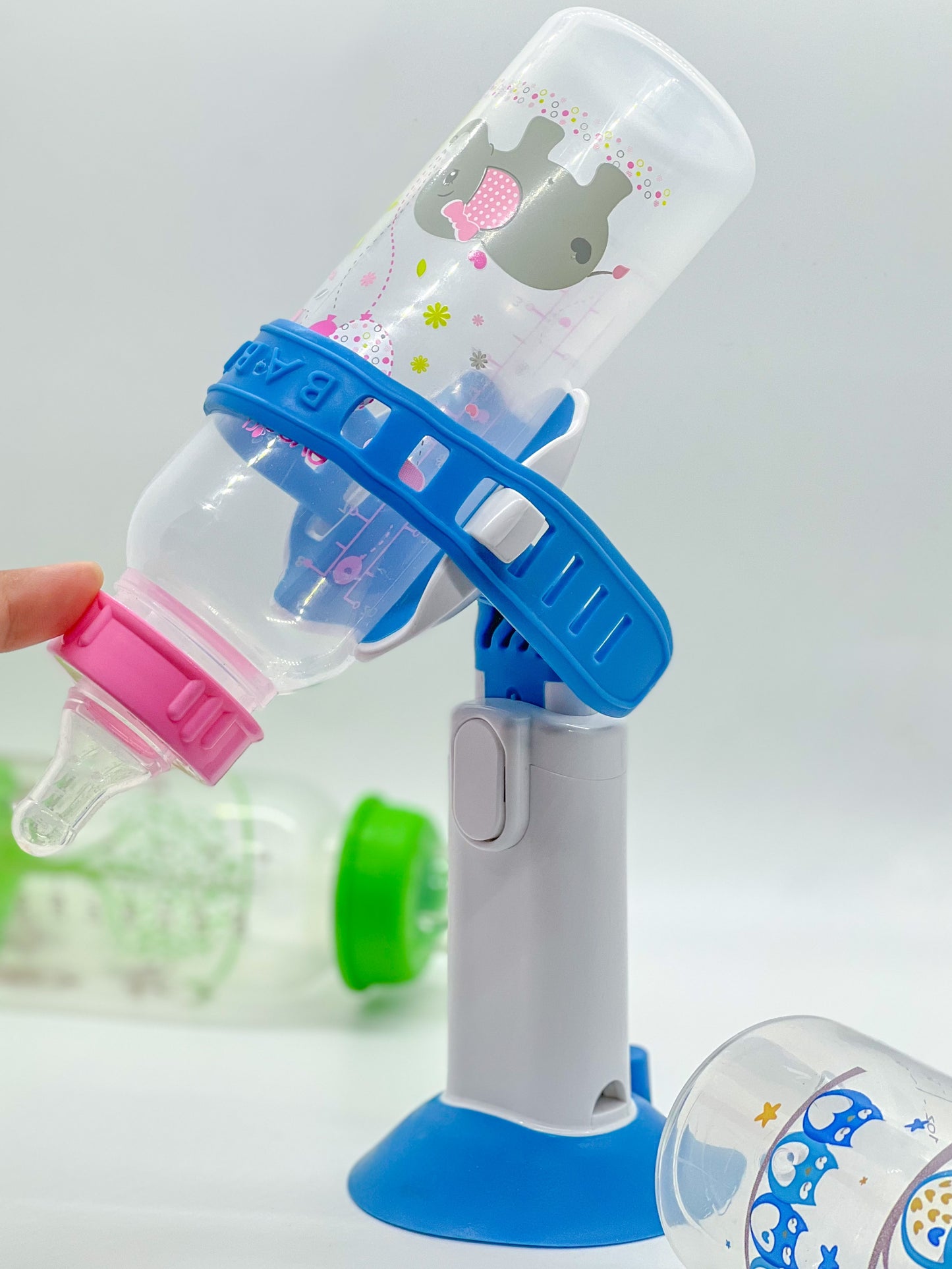 Because Busy Parents Need Their Hands!
Babaste allows parents to be hands-free during feeding times and helps children develop their strength and motor skills through hand-eye coordination. Give parents and babies alike the independence they need during feeding time with Babaste!
"Without Babaste, I wouldn't be able to feed my twin daughters at the same time...this product has really changed my life."

"There's only so much time in each day, which is why I love Babaste; it lets me spend time with my daughter without having to stop everything I'm doing"

"The answer to every parent's complaint about chasing after the bottle during the dreaded 'bottle throwing phase'! Awesome invention!"

"Babaste makes my life SO much easier! Baby is learning independence and I have mine back during feeding time!"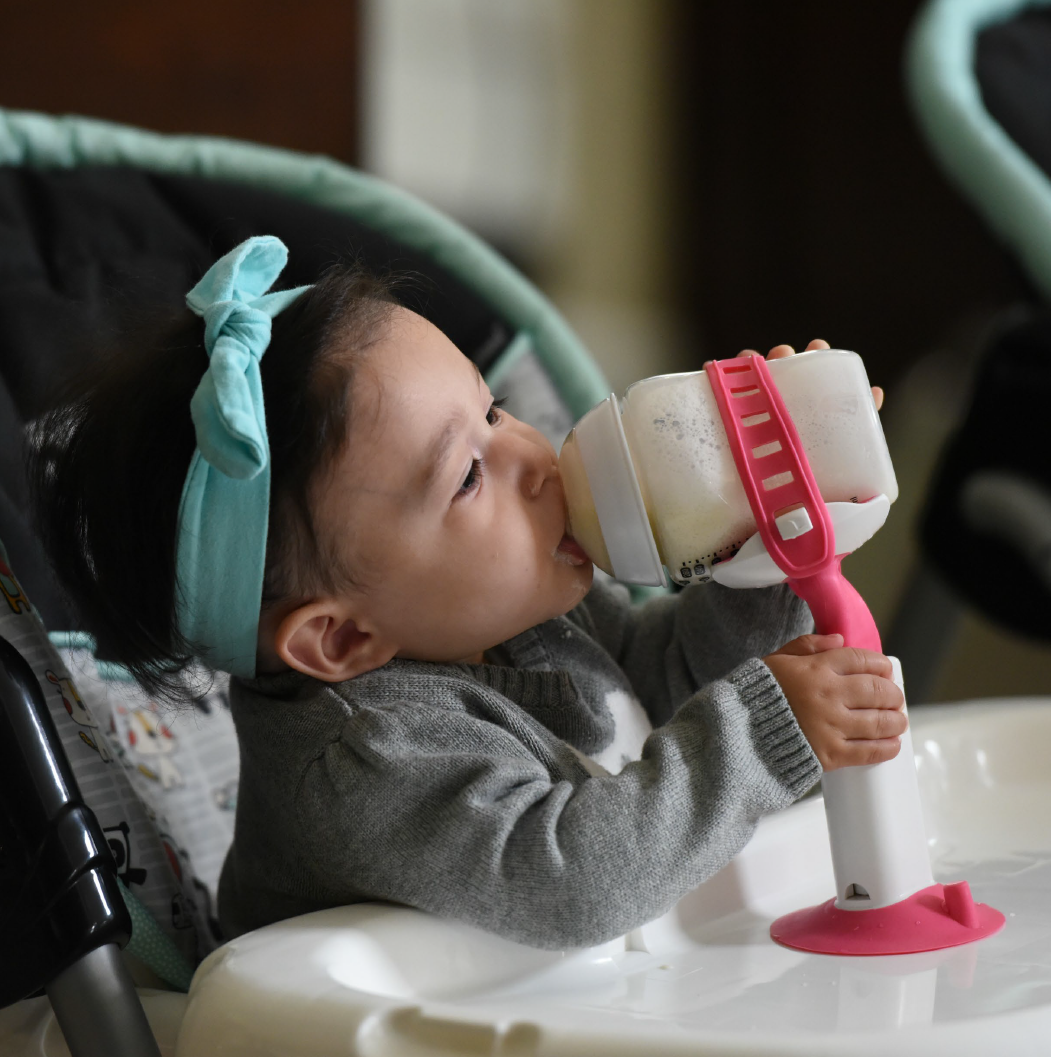 Your Baby's Bottles Best Friend
The Babaste Bottle Holder is specially designed with a strap securely holding most bottles. This ensures parents that their baby is fed without the constant disruption of bottles being dropped or thrown!